Description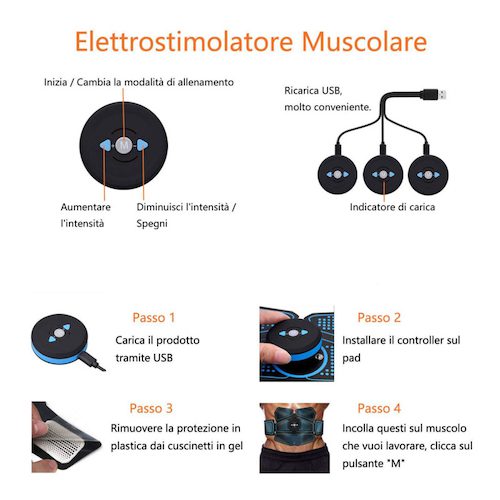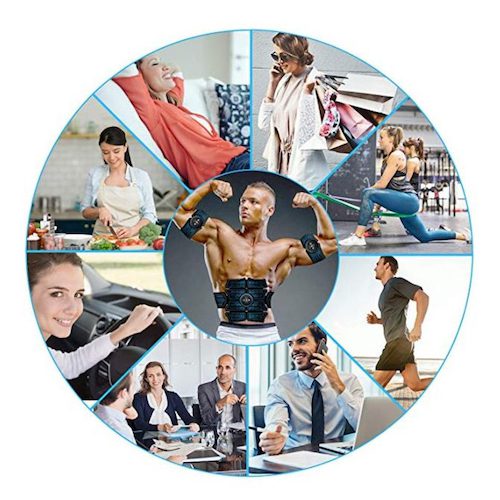 Feature:
6 Modes and 10 Frequency of Current:
The muscle stimulator has 6 modes and 10 current frequency levels to meet your daily exercise.
Mode 1-2 the current is low, it is designed to burn fat;
3-4 current mode is moderate, it is better for muscle growth;
The 5-6 fashion current is strong, it provides strong elastic movements to strengthen the muscles of your body.
You will see the results on your abs in no more than 3 months.
3-in-1 USB Cable Efficient Charge:
Different from other sellers, The Abdominal Belt supports 3-in-1 USB charging.
It can be charged with a safe and easy connection from a laptop, mobile battery, portable charger, car power supply.
When fully charged (charging time is about 30 minutes), it can be used for about 3 times (an operating time is 20 minutes).
About 20-30mins / day:It equates to 1500M running, 60 minutes of sit-ups, 30 minutes of free swimming, we recommend that you improve your diet and keep your body clean without any sweat.
What Function EMS Technology Fulfill?
— EMS (Electrical Muscle Stimulation) through current stimulation, directly send signal to muscles, and promote muscle movement. All you have to do is to fit the abdominal toner to your body and let it exercise your muscles.
What Benefits You Get?
— Abdominal trainer for muscle training and body slimming; This muscle trainer can help to tighten and strengthen your muscles, you can gain better body figure after consecutive use of abdominal toner about 2 months
Use on All Parts of Body
The Muscle Stimulator is suitable for abdominal workouts, arms, legs, thighs and back. This trainer will stimulate low frequency body skin to tighten and strengthen muscles.
How to Clean Pads
Wash the pads by clean water, it will be sticky again when dry out. If don't use it for a long time(more than 1 month), please separate battery from machine and store it on other place.
Description:
Main Material Body:PET resin gel
Pad: Polyacrylamide
Glycerin Remote:ABS resin
EMS devices: Rechargeable
Power source Input:100-240V,50/60Hz
Output: DC5V 1000mA
Package Includes:
· 1 x Abdominal belt
· 2 x Arms belts
· 3 x Controller
· 1 x 3-in-1USB charging cable
· 1 x user manual
You may also like